I believe in the power of translation – also for your own benefit!
Hi! I am glad you found your way to my page. My name is Ivana Calciano. I was born and grew up in Italy. I have gained academic and working experience in Italy, Germany, Austria and Belgium so far, and I am currently based in Strasbourg, France. As you can tell, moving between languages and cultures is an essential part of my life in addition to a characteristic trait of my work as a translator and interpreter.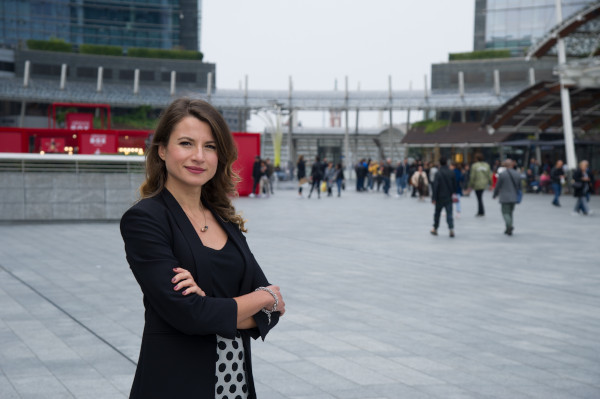 My journey to become the translator you want by your side
Bachelor's degree in language instruction for general management from Perugia University and a Master's degree in language, culture and translation from the Faculty of Translation Studies, Linguistics and Cultural Studies (FTSK) in Germersheim/Mainz University
Several working experiences in Germany and Austria, incl. MAK Museum and the publishing house of the financial group of the German savings banks (Deutscher Sparkassenverlag)
Academic research on the social and political role of translation in journalism, incl. an academic stay in Antwerpen at the KU Leuven
Since 2013 in business as a professional translator, 3 years of which on a full-time basis
Fully enganged in translation with related activities:

University lecturer in the Intercultural German Studies Department, FTSK Germersheim (University of Mainz), teaching German-Italian translation on the postgraduate program
Volunteer translator and Italian language coordinator with the awarded project Translate for Justice
Collaboration on the "Interpreting Enactments" project

Ongoing professional development in both translation and my specialization fields
Translation is powerful in many ways (feel free to ask me how so any time now or during our collaboration), but there is at least one way that matters most to you: it opens up new channels of communication and sales and bolsters your international presence and image.